What's this?
It's an official CN esports competition. 8 of Chinese top Hearthstone Leagues will play a double round robin using 9ban4 BO5 KOF format (Last Hero Standing) during the next 5 weeks. Teams will be ranked according to the number of wins they accumulate. In the pay-off, the last two teams will be knocked out directly, and then teams ranked 3 to 6 will play a Single Elimination, and the two winners together with the top 2 teams will play a Double Elimination until the champion is decided.
Teams Overview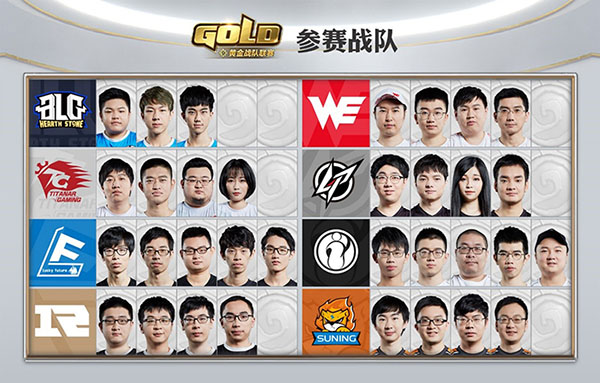 Decks Overview
BLG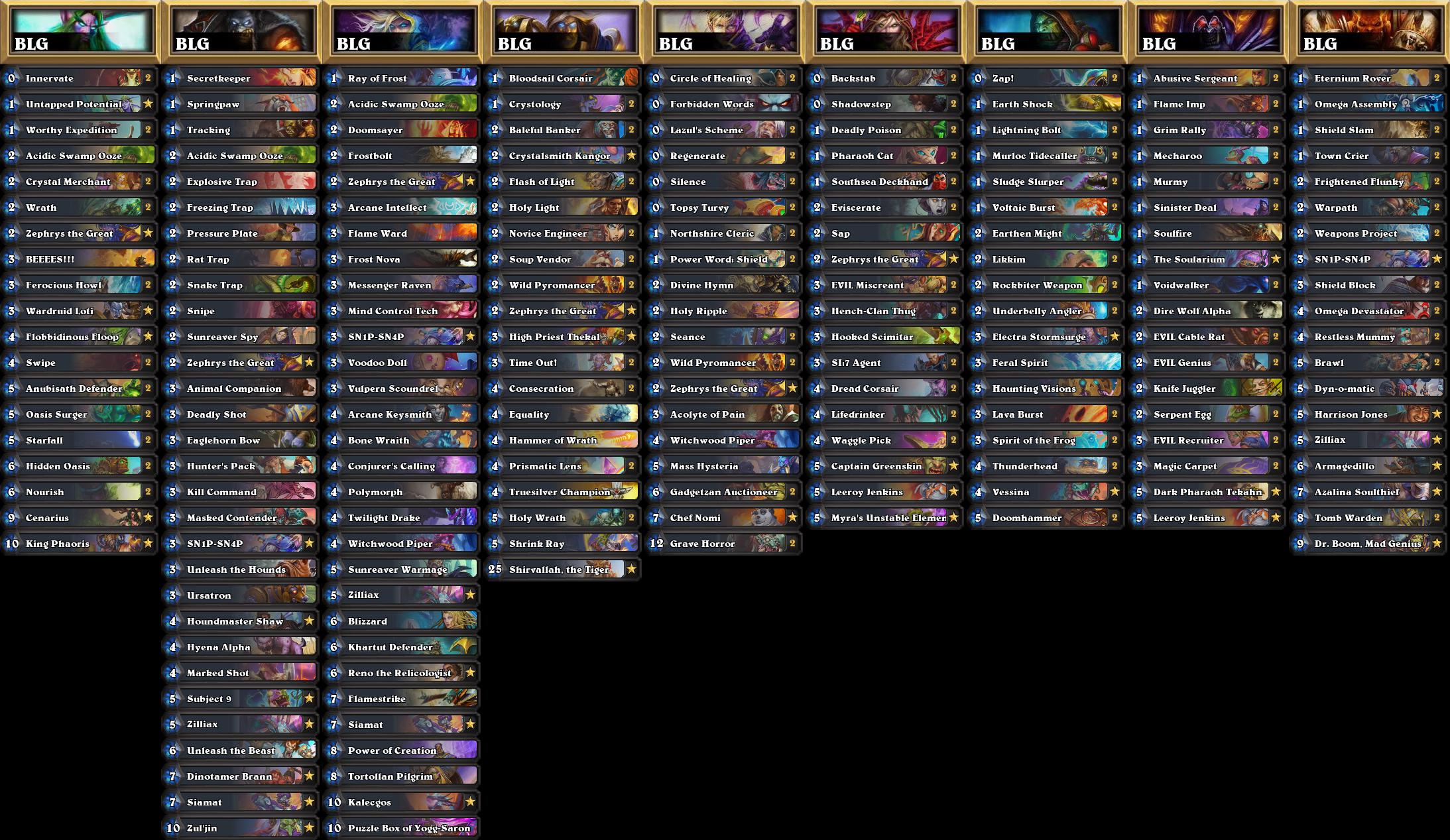 iG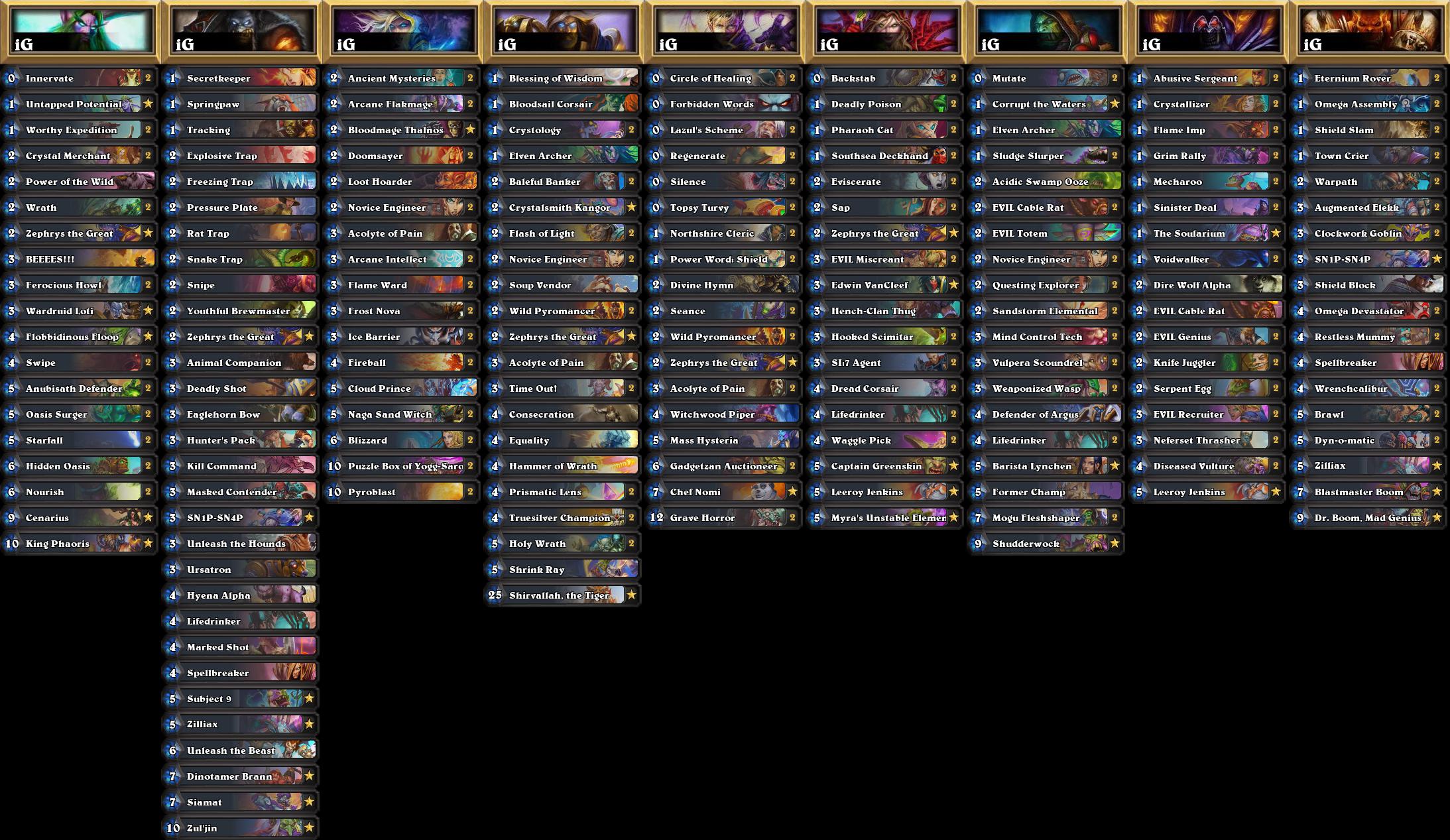 LF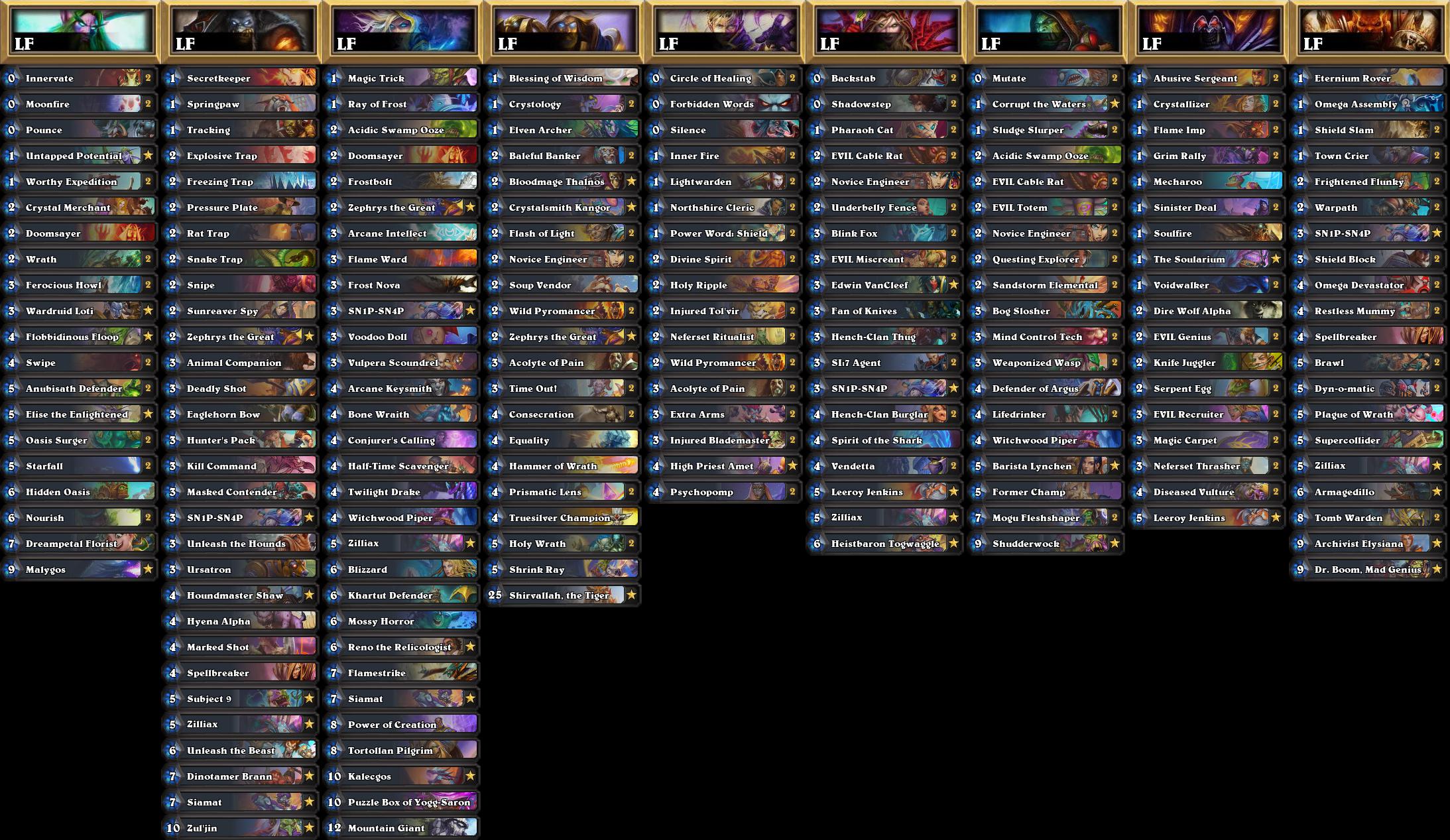 LP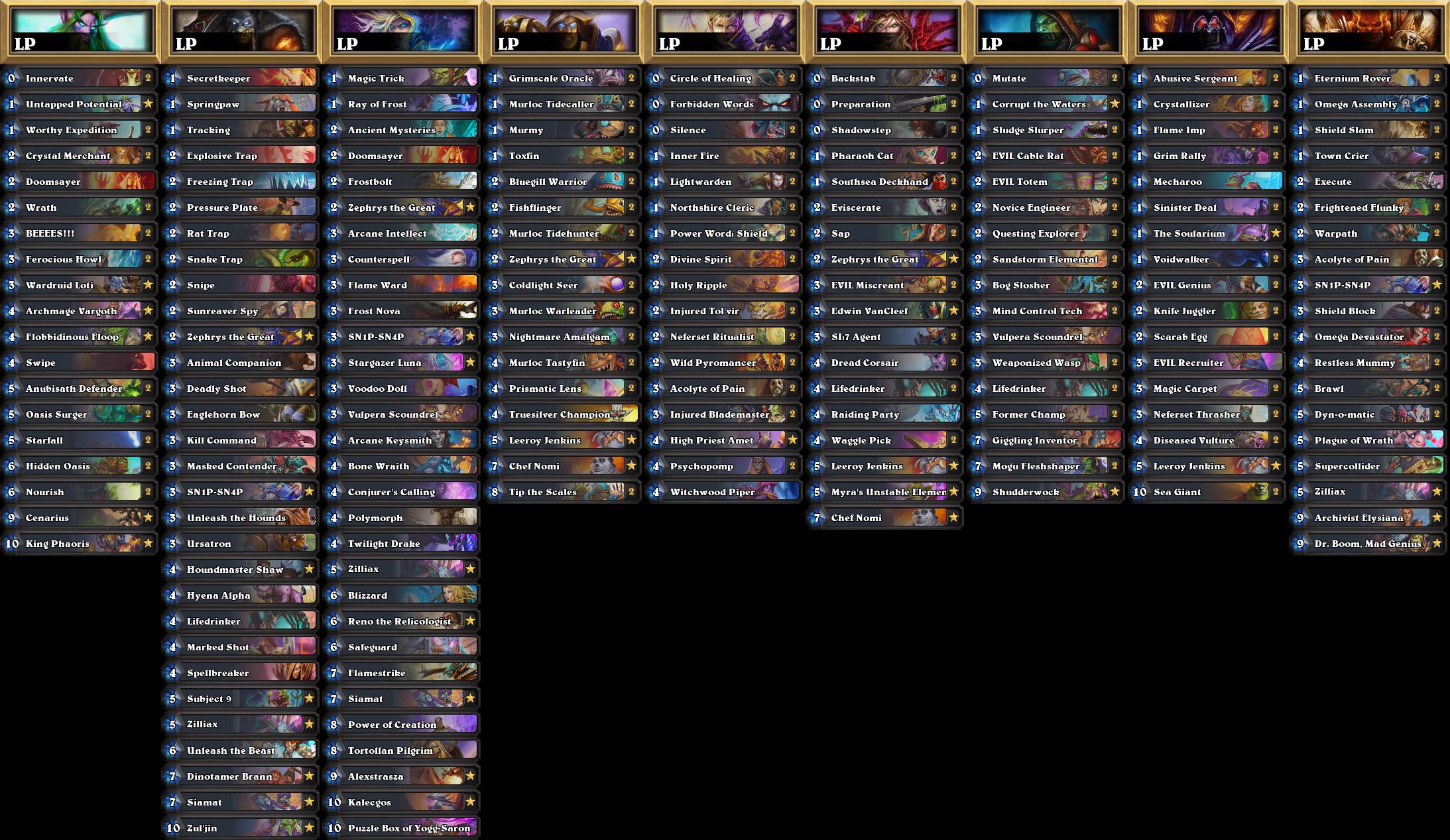 RNG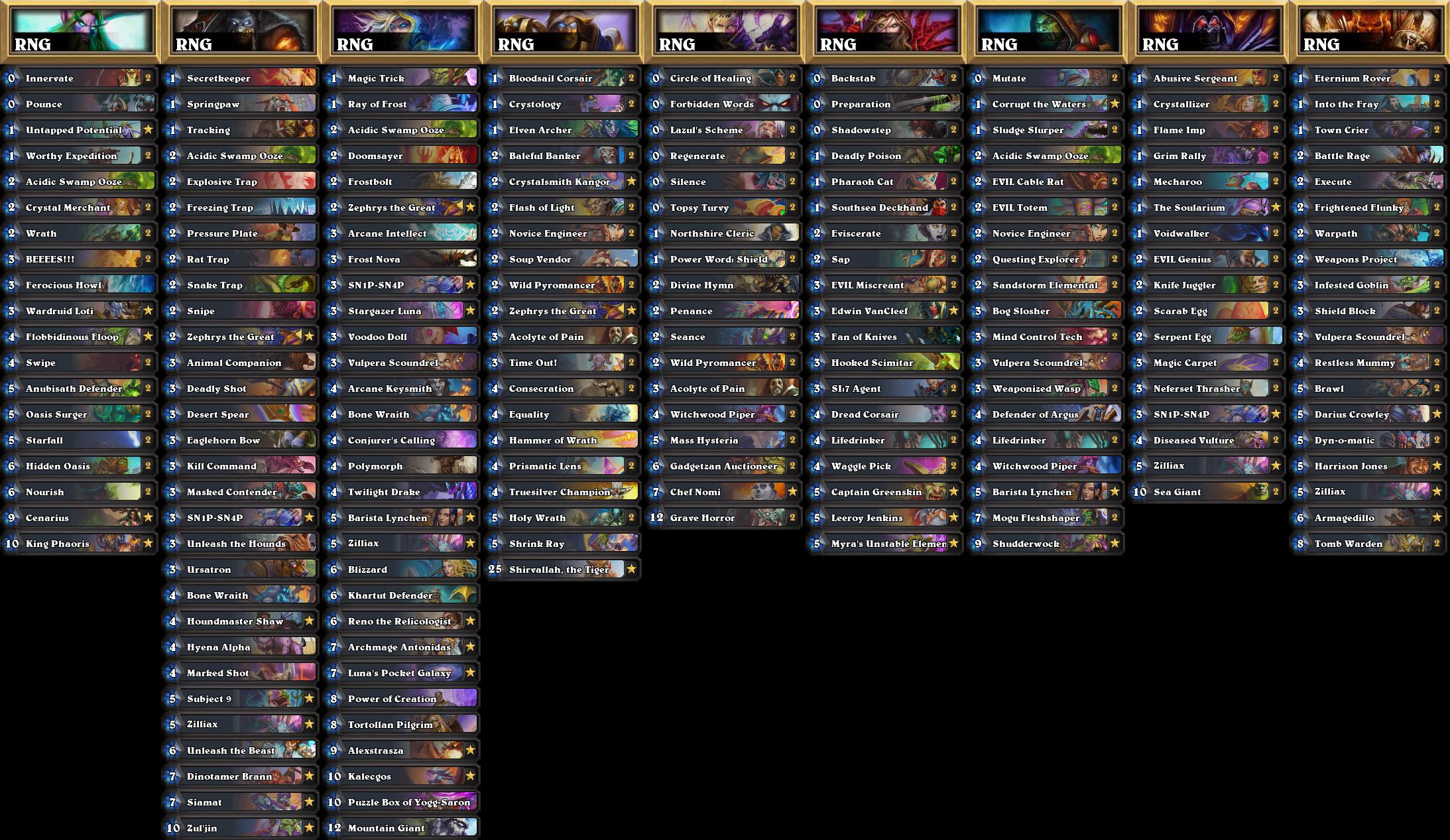 SN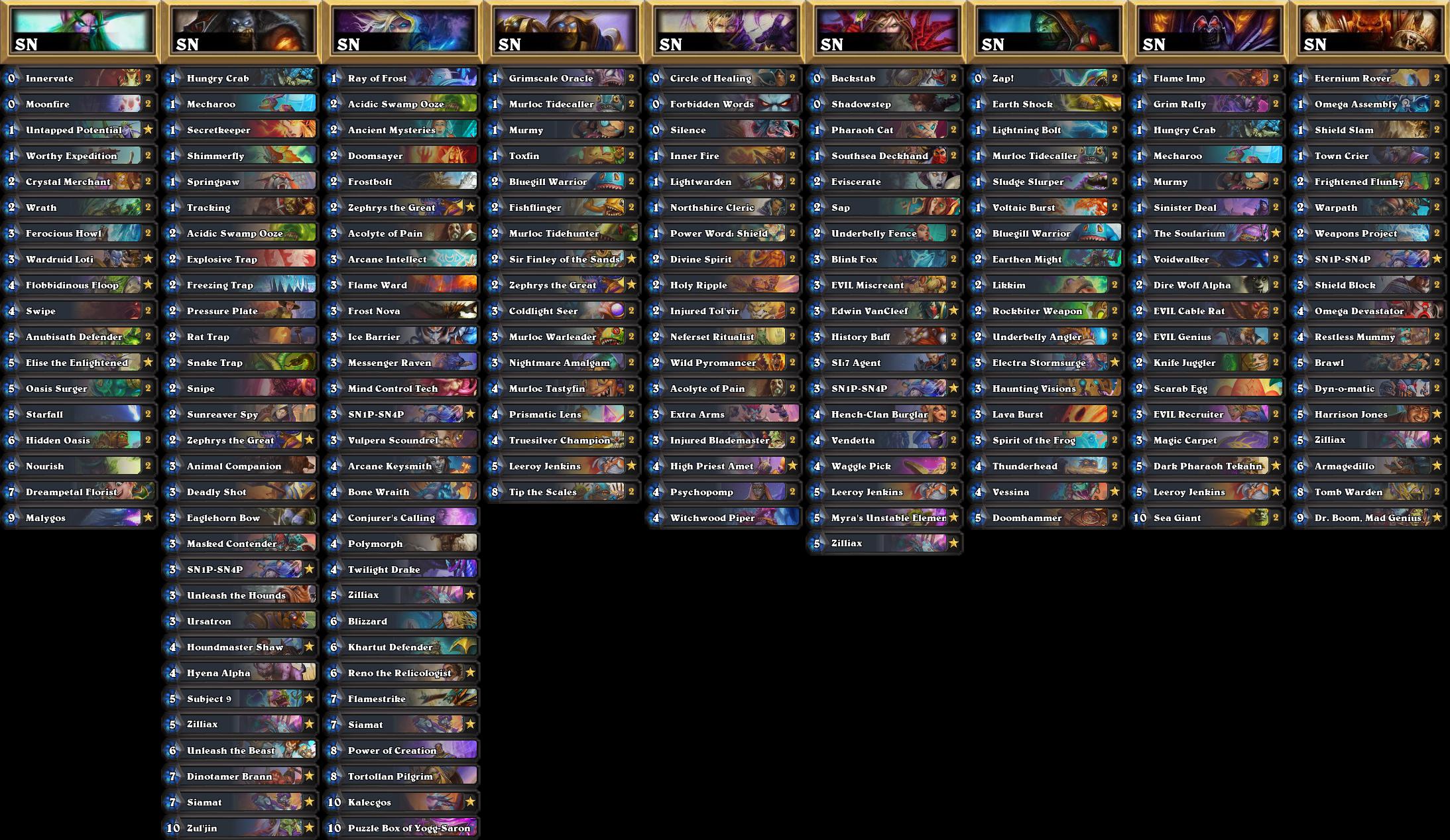 TG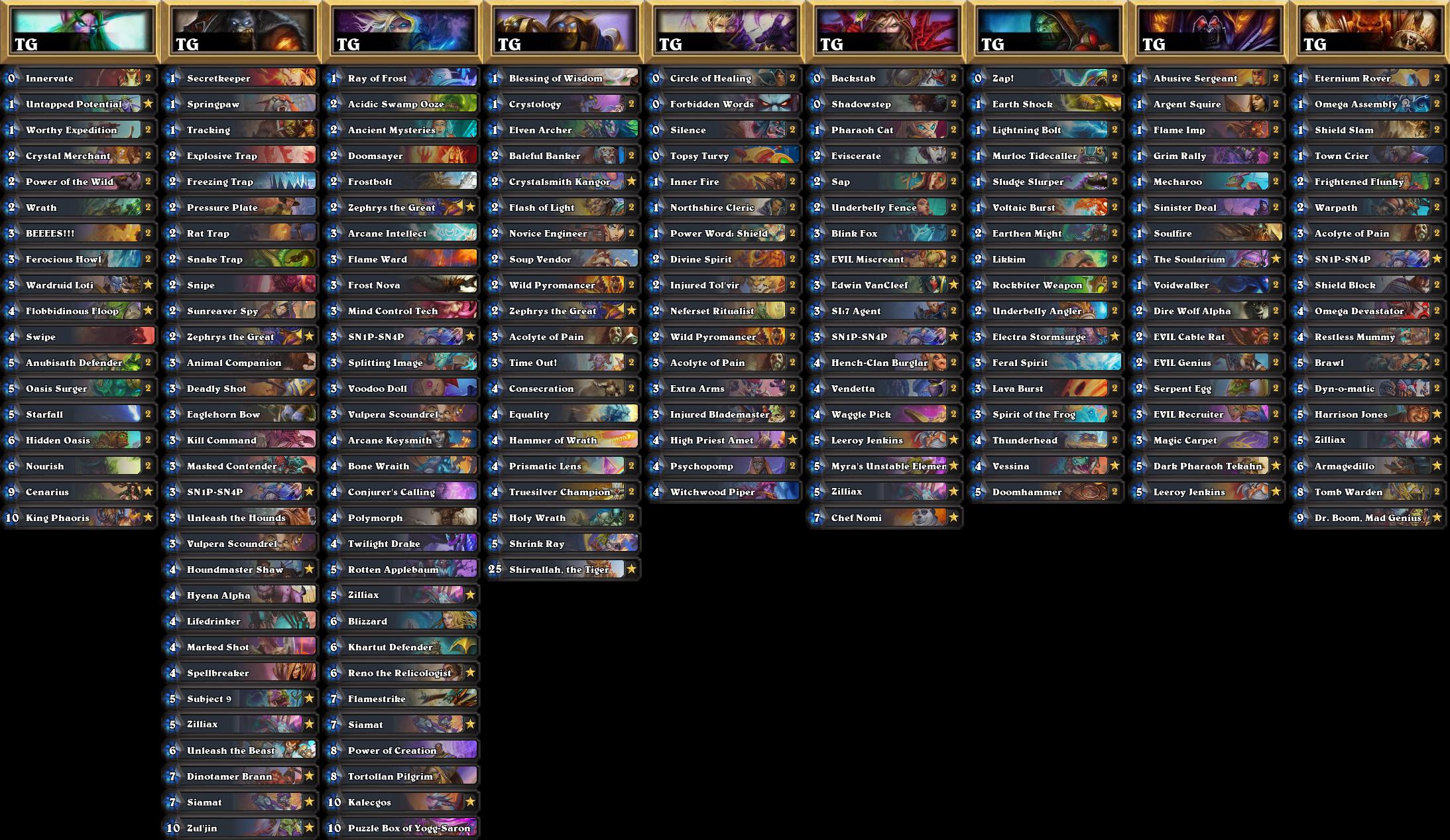 WE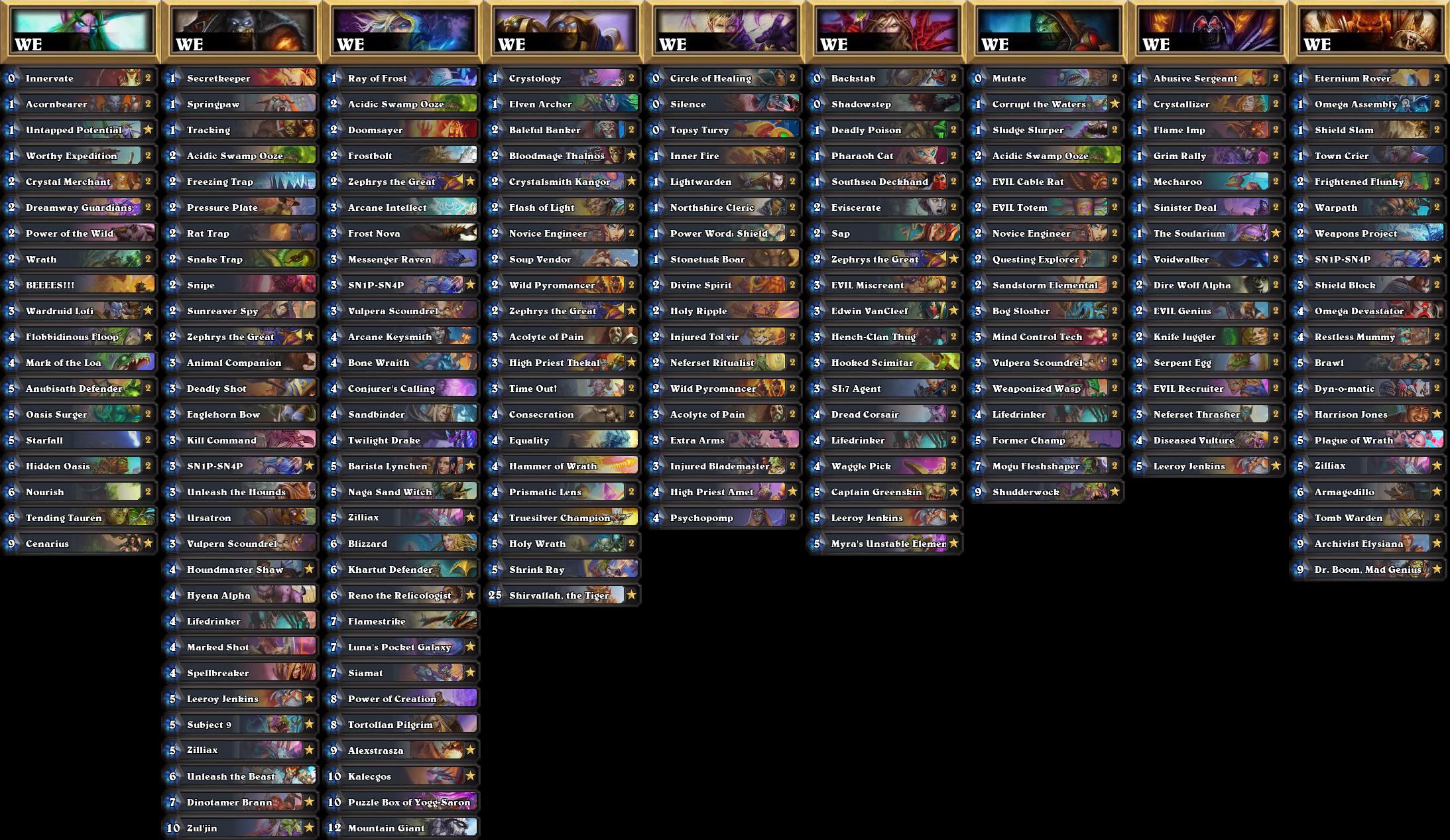 Interesting Facts
iG summited a Freeze Mage.

LP's Combo Priest doesn't run Extra Arms.

WE's Combo Priest runs Stonetusk Boar.

RNG summited a Taunt Warrior.

WE and RNG's Highlander Mage still run Luna's Pocket Galaxy.
Where can I Watch?
Stream: You can watch it on huya, douyu or bilibili.
Week 1's schedule:
| Competitions | Time |
| --- | --- |
| LF vs WE | 2:00 A.M. August 30 PDT |
| SN vs BLG | 3:30 A.M. August 30 PDT |
| RNG vs LP | 5:00 A.M. August 30 PDT |
| TG vs iG | 6:30 A.M. August 30 PDT |
| LF vs BLG | 2:00 A.M. August 31 PDT |
| SN vs WE | 3:30 A.M. August 31 PDT |
| RNG vs iG | 5:00 A.M. August 31 PDT |
| TG vs LP | 6:30 A.M. August 31 PDT |
| LF vs SN | 2:00 A.M. September 1 PDT |
| WE vs BLG | 3:30 A.M. September 1 PDT |
| RNG vs TG | 5:00 A.M. September 1 PDT |
| iG vs LP | 6:30 A.M. September 1 PDT |