What's this?
It's an official CN esports tournament. 8 of Chinese top Hearthstone Teams will play a double round robin with 4ban1 BO5 KOF format (Last Hero Standing) during the next few weeks. Teams will be ranked according to the number of wins they accumulate. In the playoff, the last two teams will be knocked out directly, and then teams ranked 3 to 6 will play a Single Elimination, and the two winners together with the top 2 teams will play a Double Elimination until the champion is decided.
Standings
The name of each column: Rank, Team, Match, Point, Win, Lose, Win/Lose in a row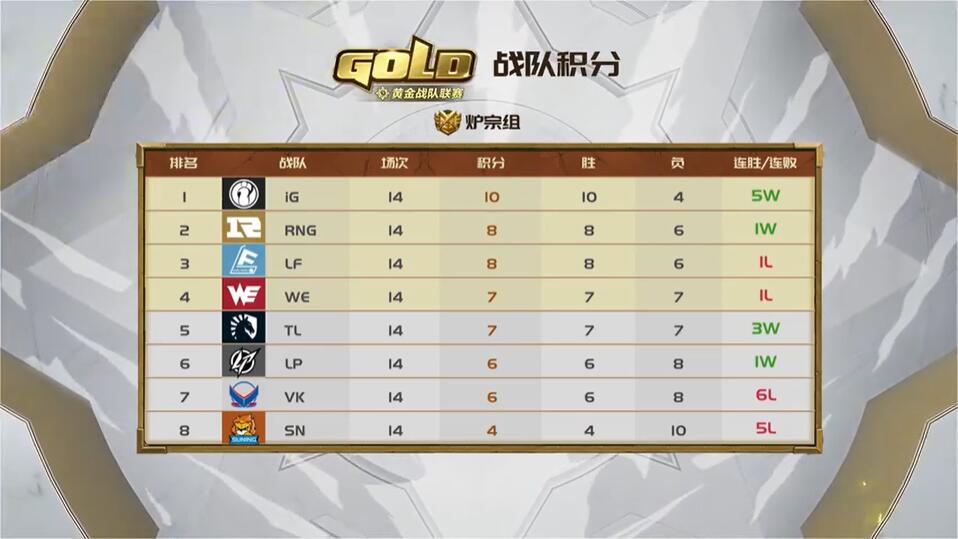 Decks Overview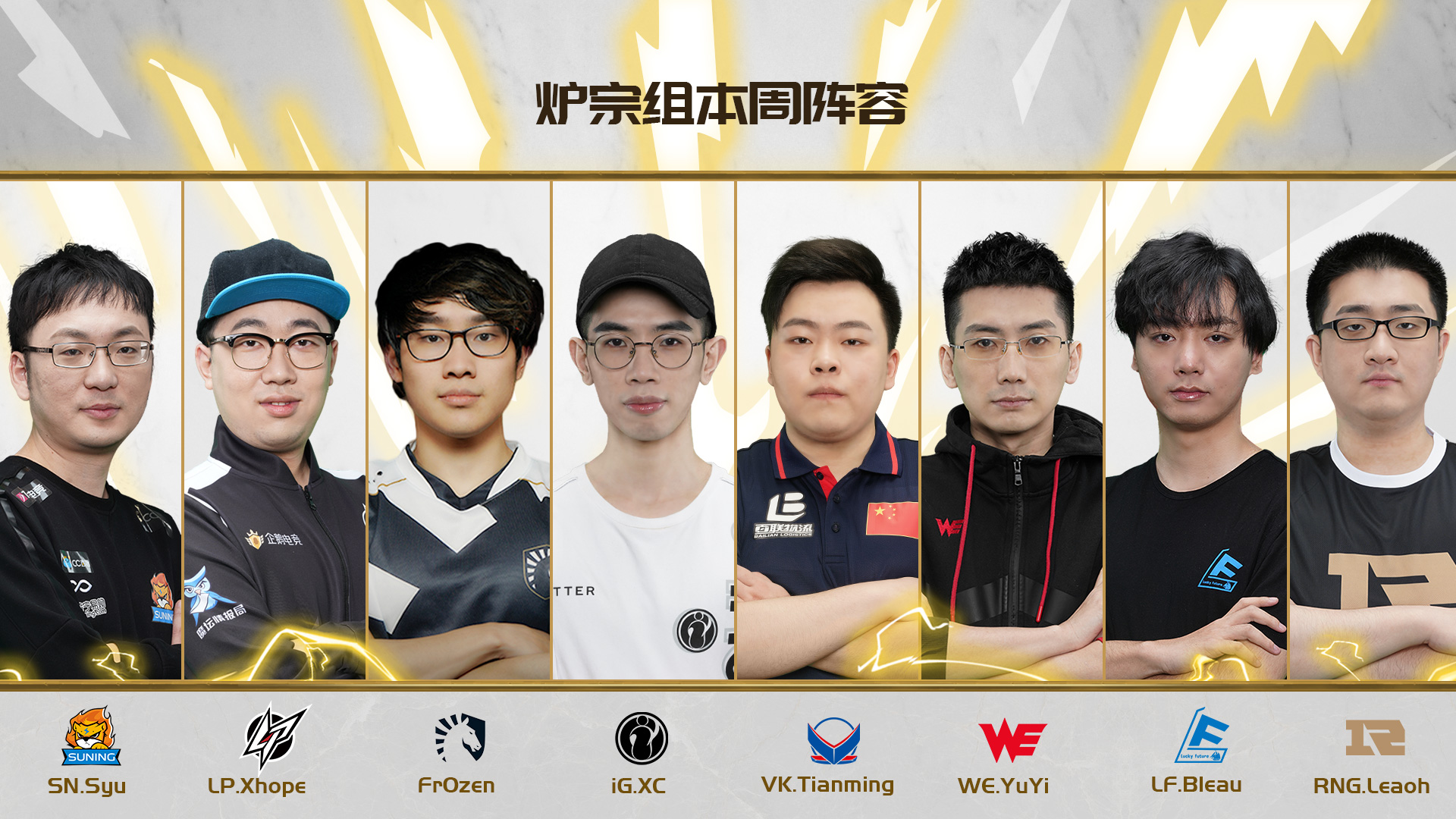 TL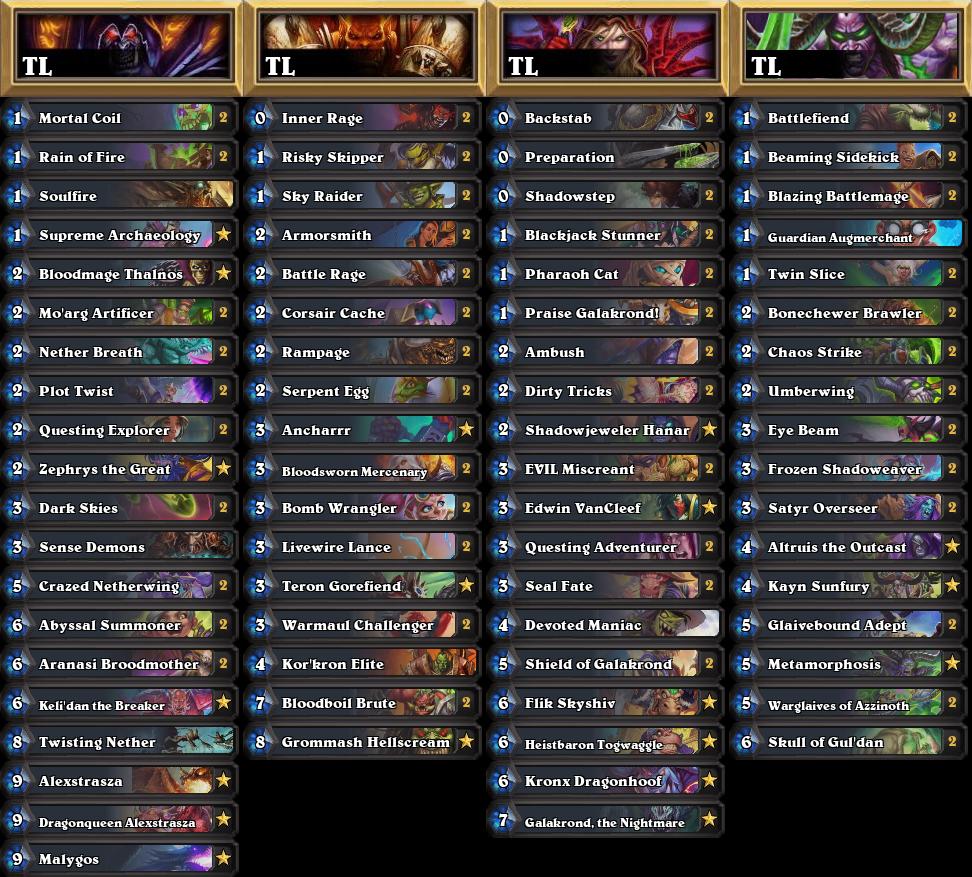 Player: Fr0zen
iG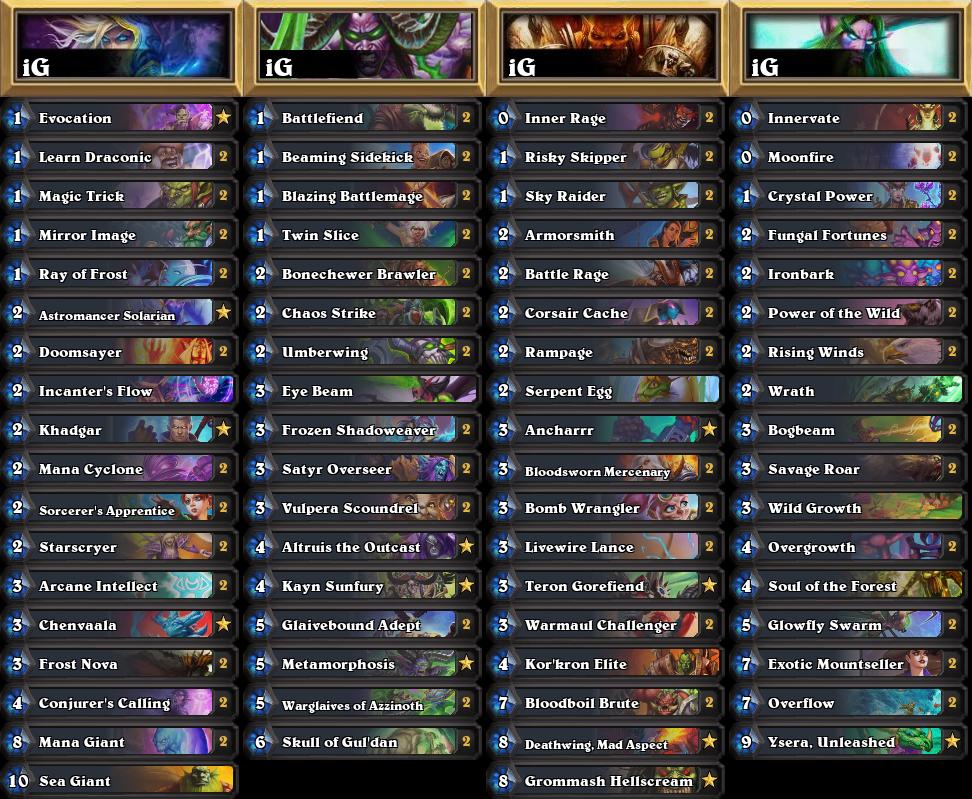 Player: IG.Xc
LF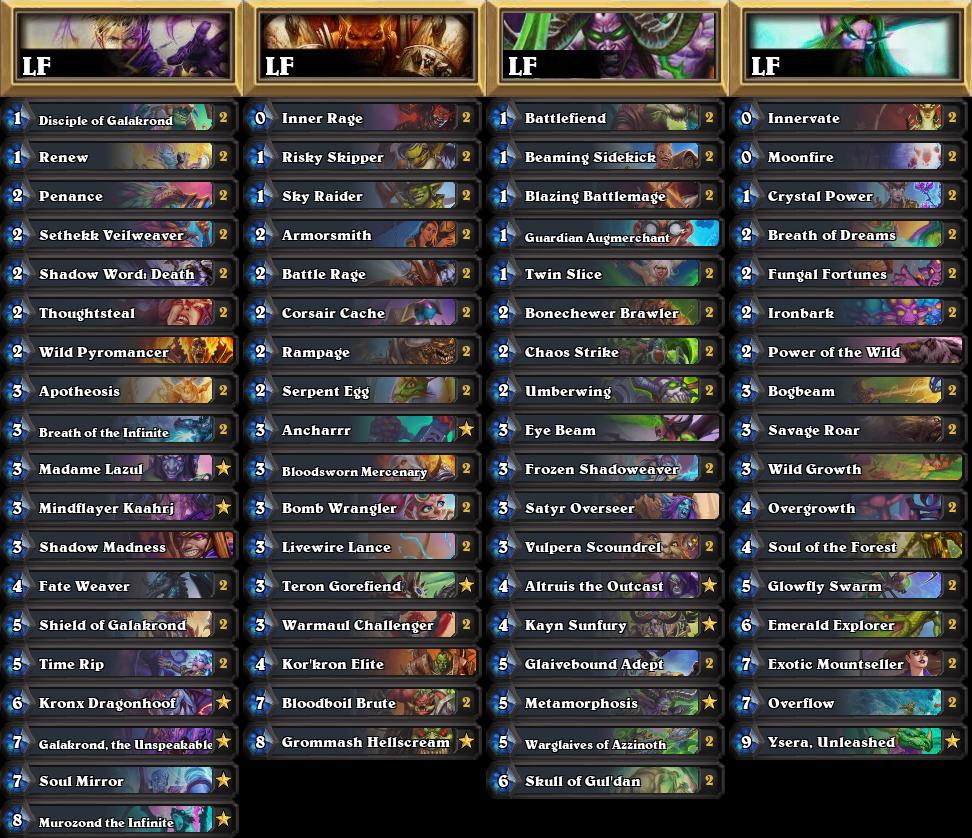 Player: LF.Bleau
LP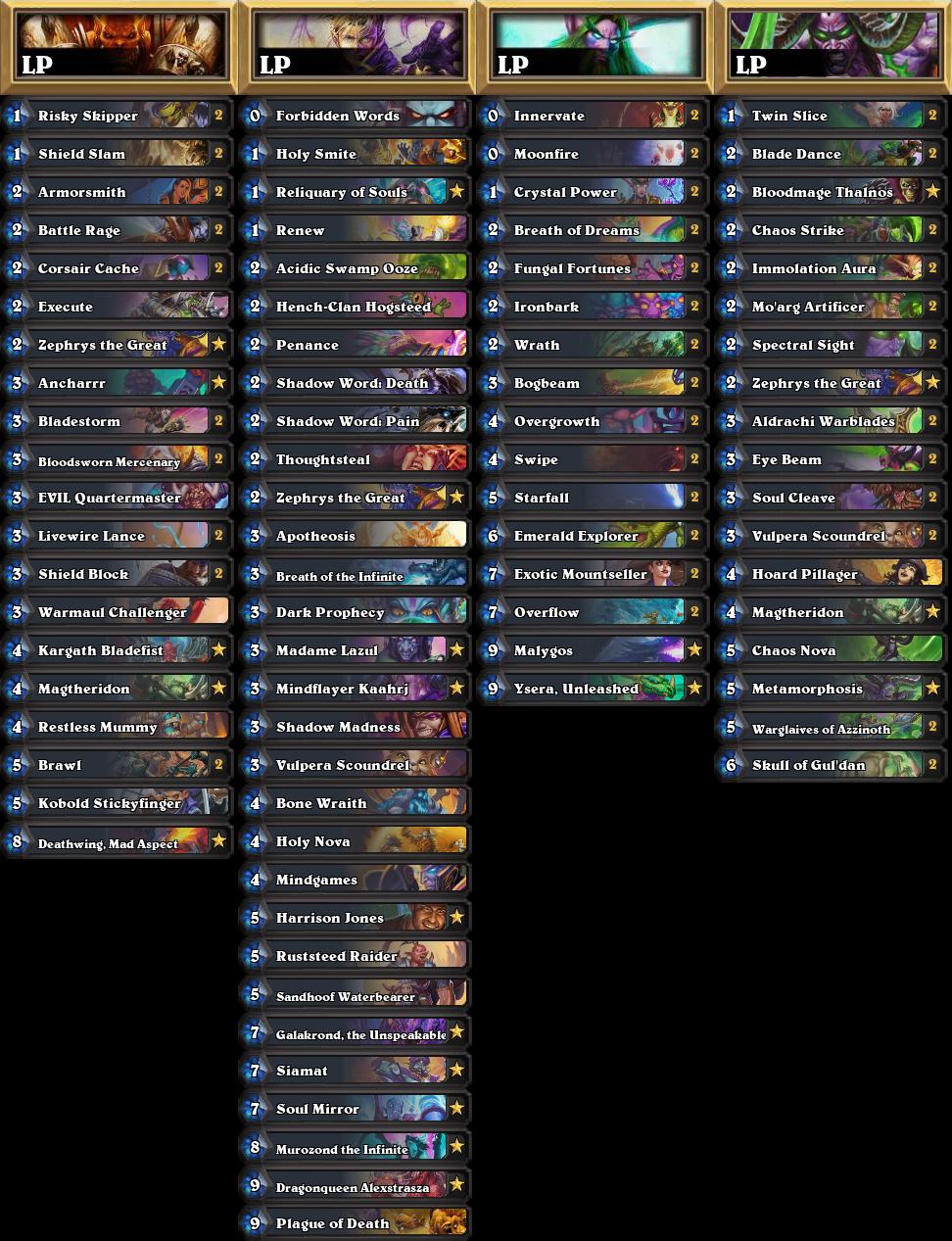 Player: LP.Xhope
RNG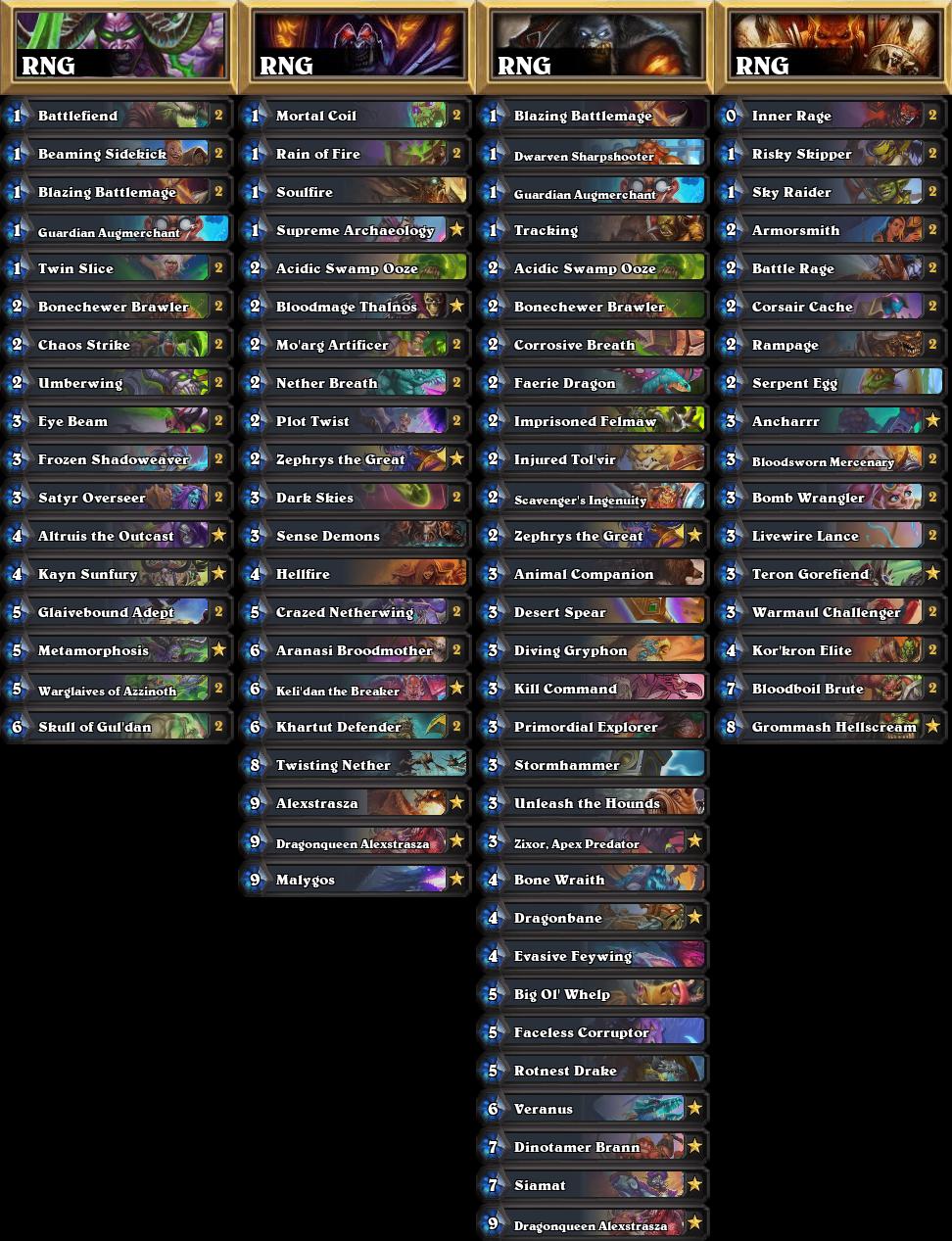 Player: RNG.Leaoh
SN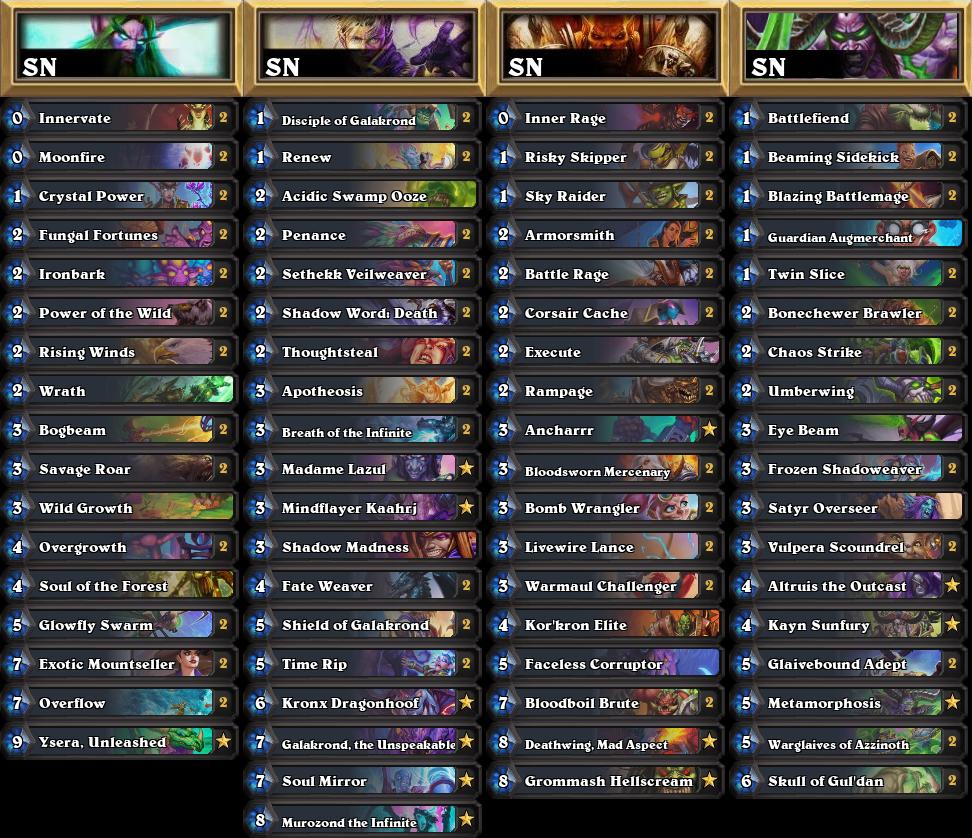 Player: SN.Syu
VK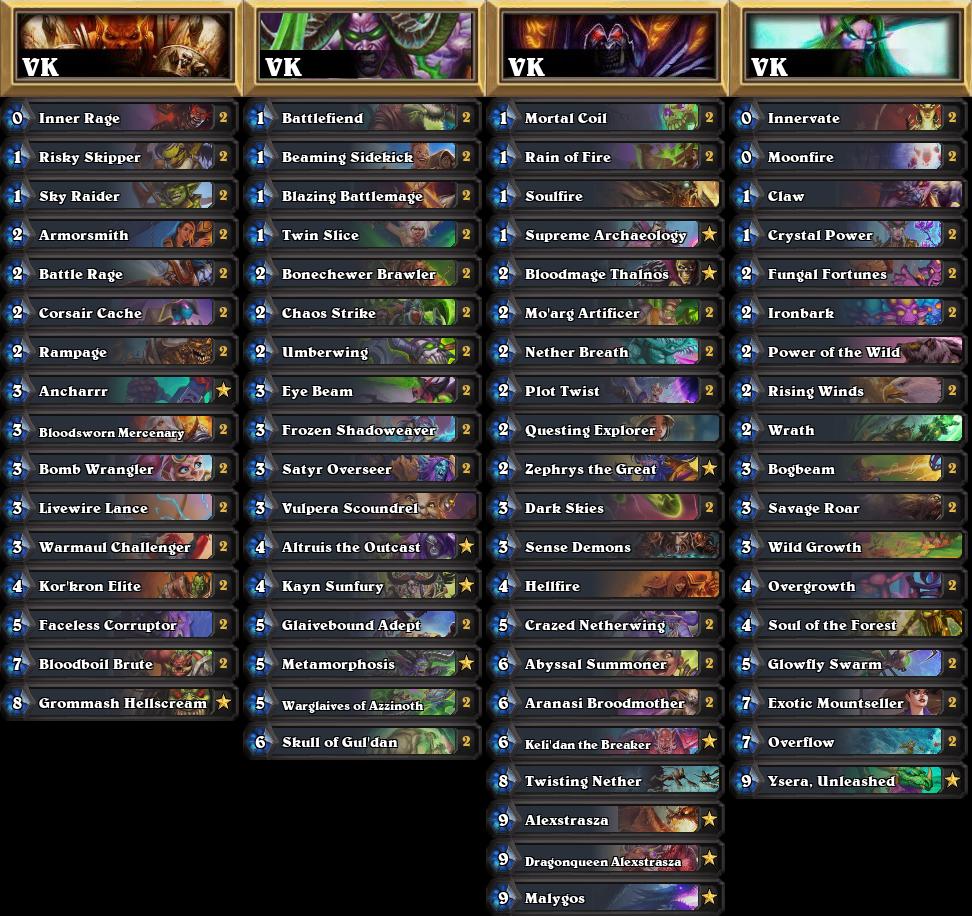 Player: VK.Tianming
WE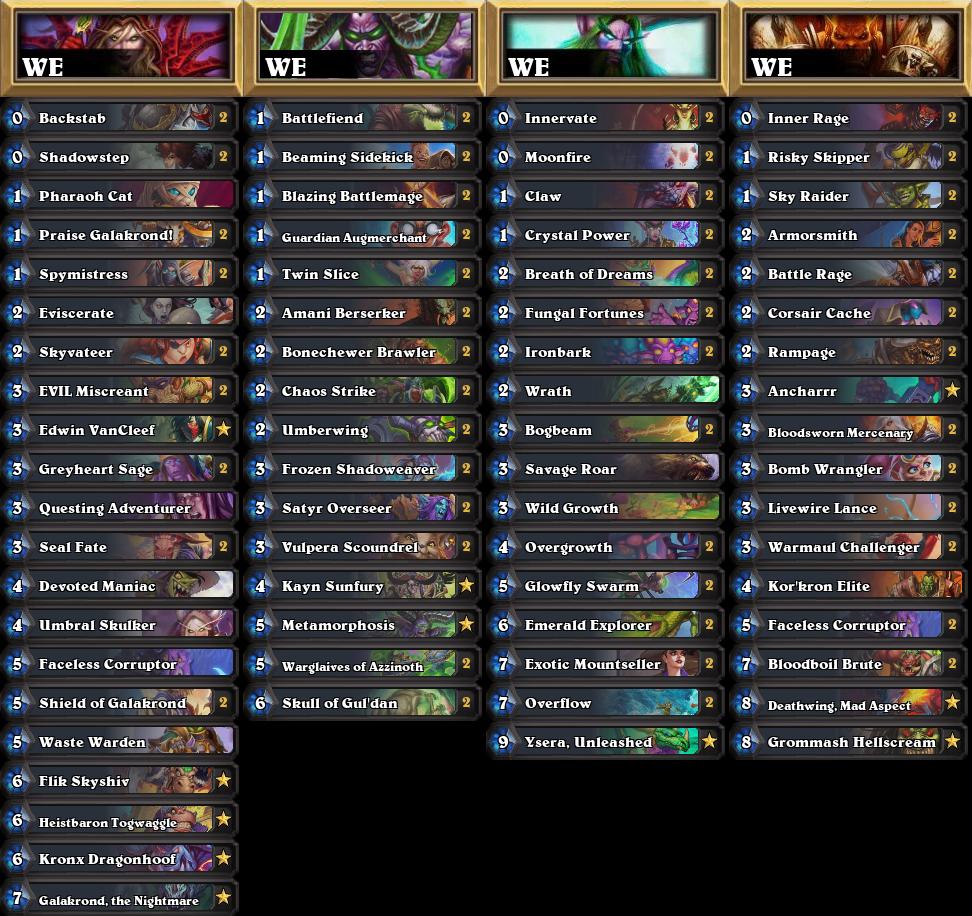 Player: WE.YuYi
Where can I Watch?
Stream: You can watch it on huya, douyu or bilibili.
Week 8's schedule:
| Match | Time |
| --- | --- |
| iG vs VK | 5:30 AM June 29 PDT |
| TL vs WE | 6:30 AM June 29 PDT |
| RNG vs SN | 5:30 AM June 30 PDT |
| LF vs LP | 6:30 AM June 30 PDT |
| LF vs RNG | 5:30 AM July 1 PDT |
| WE vs iG | 6:30 AM July 1 PDT |
| LP vs SN | 5:30 AM July 2 PDT |
| TL vs VK | 6:30 AM July 2 PDT |